Get the most out of Australia's property market.
Australia's property market is complex, but help is on hand.
Whether buying, selling or both, Richard is here to help.
We deliver a full-service, one stop property shop –
Negotiating purchases, sales and commercial leases
Achieving the best price, terms and conditions
Preparing documentation
Advising on pre-sale maintenance
…and much more.
Richard has an eye for the smallest details, and has taken pride in going above and beyond for over 35 years to help achieve the very best results for his clients.

With little knowledge of how Melbourne's auction or private sale system operates, buyers are too often left to fend for themselves when they purchase property.
Whether you're looking for a residential or commercial investment, Richard's services can help you get more for your money.

If you're selling your property, we know there's nothing more important than getting the best return on investment.
From negotiating the best sale price, terms and conditions to pre-sale maintenance services and much more, Richard can help you achieve the most successful sale outcome for your property.  

If your home is too big for you, takes too much maintenance or costs a fortune in rates, you may be considering downsizing.
It's never easy to move on from the family home, which is why Richard specialises in helping you find the right property for your needs.

Advice for property investors
Whether you are looking for residential or commercial investments, the key issues are location, independent research, comprehensive due diligence.
We can assist you by negotiating all aspects of investment property acquisition so you have the peace of mind that you are acquiring the best income producing asset for your portfolio.

Commercial lease negotiations
We specialise in commercial lease negotiations on behalf of Tenants and Landlords for offices, shops, warehousing and industrial.
Our comprehensive service saves you time, money and stress, allowing you and your team to focus on your business.

With my breadth of  expertise and experience, I can help you navigate the complex property market.
Richard Kerr CEA (REIV)
Licensed Estate Agent

With my breadth of  expertise and experience, I can help you navigate the complex property market.
Richard Kerr CEA (REIV)
Licensed Estate Agent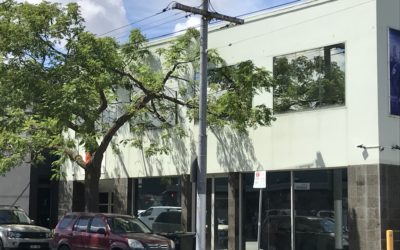 Richard Kerr negotiated the lease of a commercial tenancy in Hawthorn for Mr T in 2005. The lease included a number of options which were taken up by negotiation by Richard over time.
read more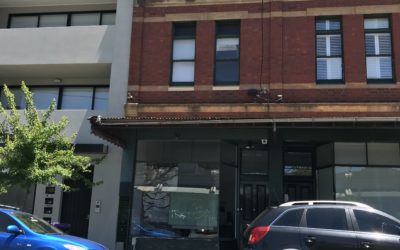 Ms S was referred to Richard Kerr by a past client. She owned an investment shop and dwelling in an inner Melbourne suburb which was tenanted
on a monthly tenancy.
read more

Richard saved us considerable time and money on our journey to a new family home. Richard's research to identify an acceptable price was invaluable; the house was difficult to value - a ten year-old architect-designed house in a heritage area. We were overjoyed when Richard's bid was successful at the auction.
_______
S & S W, residential property
We were so impressed in all our dealings with Richard over [this] time, that when in late 2019, the time came to sell our existing house in Glen Iris, we had no hesitation in retaining his services to act in conjunction with a mainstream agency. We were very happy with the service and advice he provided throughout both transactions, and would therefore have no hesitation in recommending engaging Richard's services if you are buying or selling residential property.
_______
N & A D, residential property
Pivotal advice was given during the auction to ensure that the best price was attained. We were satisfied with the results that we were able to achieve in a poor selling climate. Once the sale was made, Richard worked with us in identifying suitable properties that would satisfy our requirements to downsize on the Mornington Peninsula. We are delighted with the outcomes from both the sale of our family home and the acquisition and location of our new residence.
_______
Vicki & Mike Anderson, residential property
Richard's advice was invaluable in telling us what work needed to be done on the house and garden in order to present the house in the best possible way for auction. This advice ensured we did not waste money on things that would not influence the result. This helped achieve the best possible price for the property which exceeded our expectations. It also reduced the stress of the sale process, particularly for our father.
_______
GN & MS, residential property
I appointed Richard to do the required due diligence and subsequent purchase negotiation. Having inspected the apartment he left no stone unturned to provide me with true market value by comprehensive comparison analysis with other similar properties which had been sold. I have now moved in, am particularly happy with the outcome and would recommend Richard's services to anybody buying property.
_______
CS, residential property
Ask us how we can help today
With our full service property offering, there's no job too big or small for Richard